Fresh Thoughts from Meet Hawaii
Your attendees come back better
Hawaii is a destination that will allow your attendees to "come back better." That is to say, they return home from our islands refreshed, rejuvenated and feeling better overall than before they arrived here. Meeting and event planners based in the continental United States should consider these outstanding reasons to choose the Hawaiian Islands: 
•    Hawaii has more than 12 million trans-Pacific air seats ready for travelers throughout the year, offered by air carriers flying from more than 45 domestic and international destinations. 
•    Hawaii's mid-Pacific location offers convenient travel times to and from the Americas, Asia and Oceania.
•    Year-round temperatures in the Islands average 78 degrees Fahrenheit in the winter and 85 degrees in the summer, meaning it's always a good time of the year to host your event here.
•    Groups who have travelled to Hawaii report higher attendance and more engaged attendees.
•    Hawaii offers unique cultural and destination-specific activities found nowhere else, alongside programs enriched by its world-famous Aloha Spirit.
•    Hawaii combines the feel and appeal of an international destination with the comforts of working in the U.S., meaning we speak the same language, share the same currency, and your attendees won't need a passport to get here.
•    Many traveler surveys perennially list Hawaii as a bucket list destination for future travel.  
•    You'll have in Meet Hawaii a highly experienced sales team with ample insider knowledge helping you and your clients navigate the nuances of hosting meetings in a new destination market.
The bottom line? There is no global destination and destination team more experienced at hosting meeting, convention or incentive groups than the Hawaiian Islands and Meet Hawaii.
The Hawaiian Islands are six islands with one contact: Meet Hawaii. Exceptionally different from the other 49 states, Hawaii is a collection of eight islands, six of them visitable – Kauai, Oahu, Molokai, Lanai, Maui and the island of Hawaii – with individual experiences and personalities all their own. The Hawaii Tourism United States/Meet Hawaii team of experts is your best point of contact for achieving all of your event or group goals in the Islands, including hotel sourcing, marketing assistance and transportation updates. The reality is, incentive, education, medical, franchise and meeting groups consistently report a surge in interest and attendance when Hawaii is their destination.
---
 

 

Your group can experience the Aloha spirit beyond the beach
Beyond its beautiful beaches, breathtaking scenery and diverse assortment of outdoor activities made possible by its year-round warm weather, the Hawaiian Islands offer meetings and incentive groups
unique opportunities to connect with Hawaii's sense of place and history, and experience the stories of its indigenous Hawaiian culture and multicultural population. Whether learning the skill of pounding
kalo (taro) into poi, participating in an outrigger canoe paddling adventure, or simply taking in the scent of fresh flora while taking part in a lei-making class, your group will find in Hawaii the only place
in the world with authentic, engaging experiences showcasing the Aloha Spirit while connecting to a fascinating historical tapestry unique to the Islands. Here are four ways to make sure your group experiences Hawaii beyond its sand and scenery.  
Set up some group time for unique out-of-the-box team-building exercises you'll find only in Hawaii. Hawaii offers the perfect environment to meet outdoors and engage with nature as a group while learning much about its Native Hawaiian culture. Cultural activities everyone can participate in include everything from ocean skills practiced by early Hawaiians, such as outrigger canoe paddling and throw-net fishing, to immersive cultural experiences like harvesting kalo from a loi (irrigated agricultural terrace) or helping restore a centuries-old loko i'a (fishpond). Group participation in these and similar Hawaiian cultural activities fosters creative thinking among participants and helps them establish a deeper connection and understanding of Hawaiian culture, Hawaii residents and the Hawaiian Islands
Craft one of the most beloved expressions of the Aloha Spirit by learning the art of lei-making. Lei, a garland most-often crafted with flowers and other flora, shells or feathers, are offered in Hawaii as an expression of affection and hookipa (hospitality). Commemorate your group's adventures and experiences in Hawaii by inviting members to participate in a lei-making class that also educates them on the history and art of crafting lei. Your group will not only leave the class and the Hawaiian Islands with a memory and memento of creating something very much a part of Hawaiian culture, but knowledge on why the craft is still perpetuated and what the sharing of lei really means
Experience the Hawaiian art form of hula and understand the discipline and dedication required of those who practice it. Many of the mele (songs) and oli (chants) utilized in hula are reflective of moments in Hawaii's history, places in the Islands, and the Hawaiian culture itself. Both on their own and combined mele and oli pay homage to generations of kupun (ancestors) that have passed and share their stories. The beauty of the dance is found in its ability to appear simple and effortless to those who observe it rather than drawing attention to the years of dedication, practice and emotion its practitioners pour into each movement. While in Hawaii, encourage your group to participate in an authentic hula lesson to get a sense of the discipline required of each dancer in a halau hula (hula group) to move together as one with their fellow dancers
Tour iconic attractions sharing Hawaii's rich Native Hawaiian and multicultural history. From Hawaii Volcanoes National Park on the island of Hawaii and Haleakala National Park on Maui, to Kalaupapa National Historical Park on Molokai and Iolani Palace on Oahu, encourage your group to spend time exploring these and other historically-rich places throughout the Islands to learn more about the people, events and cultures that shaped Hawaii's history. At Hawaii Volcanoes National Park, guests are encouraged to hike the park's lava tubes and miles of trails, explore its rainforests and volcanic craters, and, occasionally, even witness the rare wonder of lava flowing from Kilauea volcano into the Pacific Ocean. Hawaii Volcanoes National Park shares the stories of the Hawaiian fire goddess Pele and her continuing influence on Hawaiian culture and life in the Islands. On Maui, the 10,023-foot elevation volcano-summit and sea-level visitor centers of Haleakala National Park are excellent starting points for knowledge of the botanical, geological and human histories of their surrounding acreage, as well as hiking trails into their wonderfully diverse natural landscapes. Located on a breathtakingly scenic north Molokai peninsula, Kalaupapa National Historical Park preserves structures marking the area's darker century-long history as a colony isolating Hawaii residents afflicted with Hansen's Disease (leprosy). Established in 1866, Kalaupapa is one of Hawaii's most isolated settlements. The park now shares the compelling stories of the afflicted once forced to reside there upon being exiled from society, as well as those of canonized Catholic priest Father Damien and religious sister Mother Marianne Cope who tended to Kalaupapa residents. On Oahu, Iolani Palace, the royal residence of Hawaii's monarchy following its completion in 1879, is a structure of understated opulence, intriguing innovation and political intrigue. Showcasing the years when Hawaii monarchs King Kalakaua and his sister and successor Queen Liliuokalani resided in the palace, knowledgeable docents assure visitors continue to feel the presence of royalty as they guide tours through its celebrated rooms and share stories of its royal residents, visitors from around the world, and history in the overthrow of the Hawaiian monarchy.
As hosts to a variety of unique cultural attractions and one-of-a-kind experiences, the islands of Hawaii offer countless amazing ways to craft a rewarding itinerary filled with cultural experiences without having to lose the conveniences of traveling within the United States.
---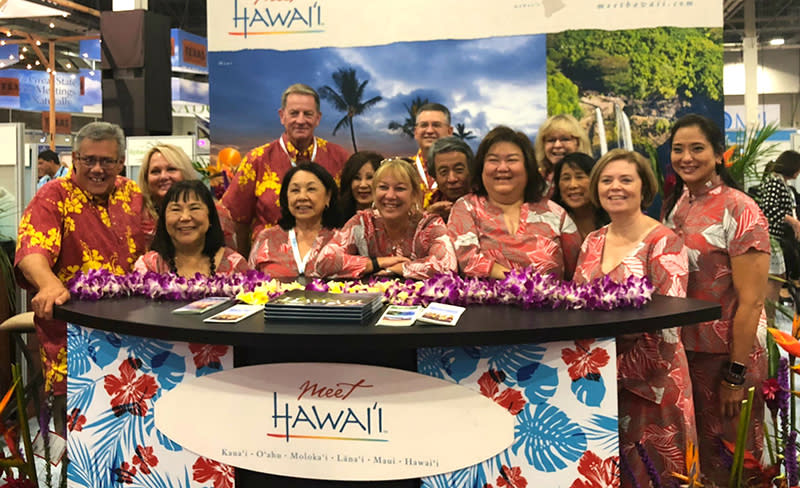 We're your partners for success
 Meet Hawaii team members are strategically located across the United States and ready to chat when you are — in your own time zone. From the East Coast to the West Coast and Hawaii, our team members include:
Mary Neister
mneister@hvcb.org 
(808) 924-0253

Mary has 30-plus years of experience in the industry and has been with the Hawaii Visitors & Convention Bureau since 2015, bringing decades of knowledge and her big spirit of aloha to her role as Vice President, MCI for Hawaii Tourism United States

Adele Tasaka
atasaka@hvcb.org
(808) 924-0270

Adele has been with the Hawaii Visitors & Convention Bureau for 23 years, bringing extensive knowledge of the Hawaiian Islands in her role as Senior Director of Accounts covering the Central USA and Hawaii

Kathy Dever
kdever@hvcb.org
(312) 646-5353

Kathy has been with the Hawaii Visitors & Convention Bureau for 23 years, bringing a wealth of knowledge about the islands to her role of Regional Director of Accounts covering the Midwest

Meredith Parkins
mparkins@hvcb.org 
(703) 625-0163

Meredith has been with the Hawaii Visitors & Convention Bureau for 18 years, bringing extensive knowledge of the islands to her role of Regional Director of Accounts covering the Eastern Seaboard

Joan Palmtag
jpalmtag@hvcb.org
(808) 895-1922

Joan brings 30-plus years of experience based in Hawaii and 10 years at the Hawaii Visitors & Convention Bureau to her role of Regional Director of Accounts covering the Western Seaboard
Be sure to check out our next newsletter for a feature on our valued Island Chapters!
Debbie Hogan
Island of Hawaii Visitors Bureau
Senior Director of Sales
dhogan@hvcb.org
(808) 885-1655

Randy Parker
Maui Visitors & Convention Bureau
Director of Sales, CMI & International
randy@mauivb.com
(808) 244-3530

Manakō Tanaka
Oahu Visitors Bureau
Sales Manager
manako@visit-oahu.com
(808) 695-4253

Lisa Nakamasu
Kauai Visitors Bureau
Director of Sales
lnakamasu@hvcb.com
(808) 245-3971
---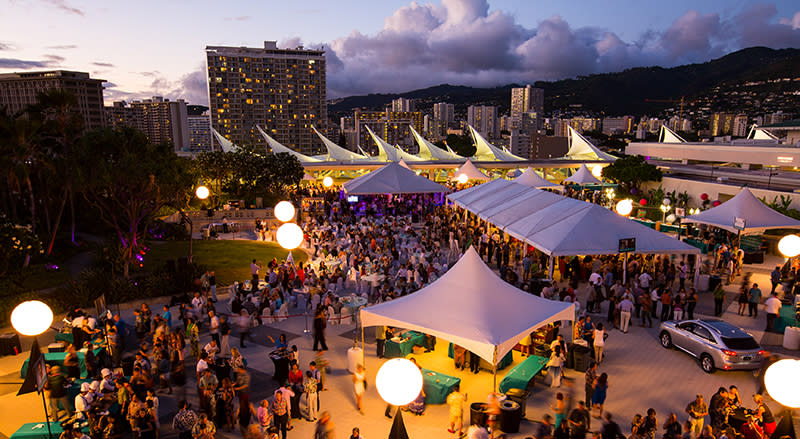 Check out these unique Hawaii festivals and events
As you're planning the details of your meeting or incentive group's time in Hawaii, here are a few suggestions. Encourage attendees to try out activities brand new to them or suggest they take part in a unique adventure only possible in the Islands. Experience the food, arts and history of the multitude of cultures that call the Hawaiian Islands home. Participate in outdoor or indoor activities unique to each of the islands, their towns and their residents. Or simply recommend they seek out one (or more) of Hawaii's many great festivals and events happening throughout the year. Below are a few suggestions your attendees will enjoy and assure they "come back better" – that is, return home rejuvenated and invigorated by everything they experienced in Hawaii.
Oahu
Prince Lot Hula Festival (July) – Named in honor of Lot Kupuaiwa, who reigned as Hawaii monarch Kamehameha V, this community festival at downtown Honolulu's Iolani Palace brings together halau hula (hula schools) from communities throughout the Islands for two days of hula performances. The festival also includes Hawaiian cultural demonstrations, local foods, traditional games, lomilomi massages, and arts and crafts, including lauhala (pandanus leaf) weaving, and kapa (bark) and ipu (gourd drum) making. 
Aloha Festivals (September) – Annually celebrating the diverse traditions of Hawaii's multiple cultures – and especially, the Islands' indigenous Hawaiian culture – through music, dance, food, arts and history, Aloha Festivals is packed with pageantry, parades, concerts and family activities. Its biggest events include a multi-block Waikiki hoolaulea (celebration) and colorful floral parade. 
Kauai
Koloa Plantation Days (July) – Held in the Kauai district where Hawaii's first sugar plantation and mill were founded in 1835, Koloa Plantation Days offers a lively, family-oriented schedule of events celebrating the Koloa district's rich agricultural history and the diverse multicultural traditions of its residents. The 10-day event features everything from sports contests and a town celebration day, to nature hikes, movies in the park, a rodeo and a parade through main street Koloa. 
Maui
East Maui Taro Festival (April) – This annual event in the east Maui community of Hana offers one of the single best places to taste a variety of ono (delicious) eats showcasing taro. Celebrating the multiple uses of the staple food source of the Native Hawaiian diet, as well the agricultural bounty of the island's east side, the festival offers attendees opportunities to participate in taro-pounding demonstrations, learn all things taro-related, sample delicious locally-sourced dishes, and catch hula performances, live music and other cultural activities. 
Island of Hawaii
Kona Coffee Cultural Festival (November) – One of Hawaii's longest-running food festivals, this celebration of the coffee bean, farmers and roasters that made the southwest region of the island famous features 10 days of events spotlighting Kona's typically bright, sweet and subtly fruity award-winning java. The fest schedule includes tastings, coffee plantation and mill tours, harvesting and cupping competitions, an evening lantern parade through Kailua-Kona town, recipe contests and food events, a half-marathon, art strolls, a Miss Kona Coffee scholarship pageant, and a daylong town ho'olaule'a filled with eats, arts and crafts, entertainment and, of course, even more Kona-grown-and-roasted coffees to sample. 

As hosts to a variety of unique cultural attractions and one-of-a-kind experiences, the Hawaiian Islands offer countless amazing ways to craft a rewarding itinerary filled with cultural experiences without having to lose the conveniences of traveling within the United States. 
---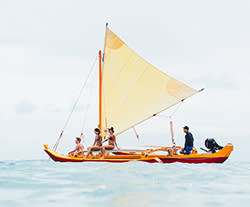 Come back better
Being in Hawaii reinvigorates the soul. Moreover, Hawaii's time-honored appeal as a dream destination makes it attractive for delegates to bring along family members and extend their time in the islands beyond the scheduled meeting. What does this do? It drives attendance.