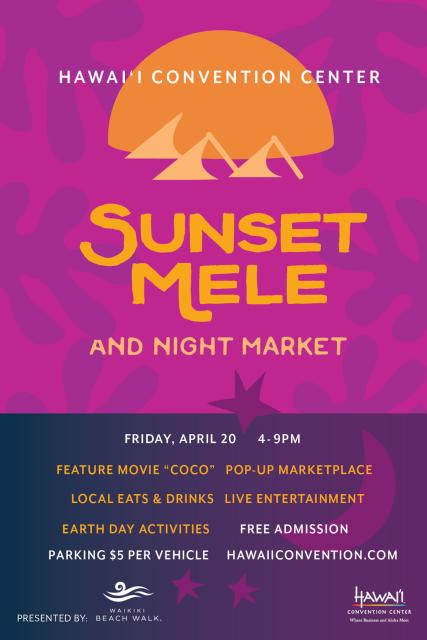 Sunset Mele and Night Market is a free community event showcasing live entertainment, family-friendly movie, pop-up marketplace, artisan workshops, local eats and drinks.
Interested in sponsorship or vendor opportunities? Please email Michellee Phelps, Communications & Special Events Manager at mphelps@hccaeg.com
Next Event:
Friday, April 20, 2018
4:00 pm-9:00 pm
Free admission, parking is $5 per vehicle.​
Hawai'i Convention Center, Mauka Side of Level 3 (Near the Charlot Courtyard and Lili΄u Theater 310)
Celebrate Earth Day at Sunset Mele and Night Market on April 20 with local eco-conscious partners and activities.
Support local vendors and artisans at our Pop-up Marketplace.
Pau Hana in our lounge with Local Eats and Drinks and live entertainment.
Entertainment Schedule (Room 306)
4:00 pm Evan Khay and Keilana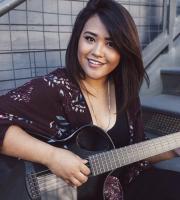 5:00 pm Streetlight Cadence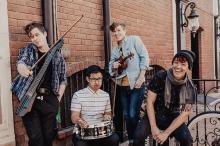 6:00 pm Ku Ha'Aheo and Kekaniwai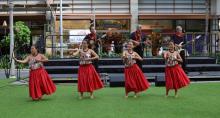 7:00 pm Kawika Kahiapo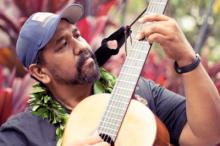 8:00 pm Alx Kawakami and Blayne Asing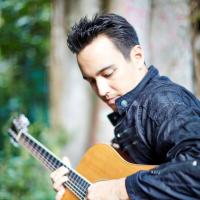 6:00 pm Feature Movie, Disney Pixar's COCO in the Lili΄u Theater 310.
Seating is first-come, first-serve.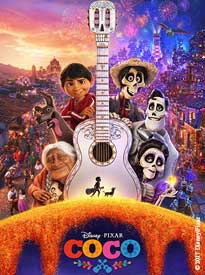 6:30pm-8pm Earth Day Terrarium and Mini Animal Sculpture Workshop (Room 307B)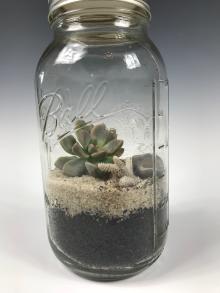 In this workshop students of all ages will first be given a brief overview of plant adaptation and evolution.   Afterwards they will learn how to create their own terrariums using large mason jars, soil, stones, and succulent plants.  Upon completion, students will learn the fundamentals of sculpture and create small animal figurines made of air-dry clay to accompany their terrariums.  Space is limited, cost $25. Click here to register
Support 50 local partners and vendors participating in our Pop-Up Marketplace.
Click here to view full list of Pop-up Marketplace vendors
Mahalo to our sponsors and partners:




To receive the latest updates on upcoming events, scroll down to sign up for our mailing list and get social with us!

 Facebook: HAWAII CONVENTION CENTER
Facebook Event Page: https://www.facebook.com/events/316493582205182/ 

 Instagram: @HAWAIICONVENTIONCENTER

 Twitter: @HAWAIICONVENTIO